The entirely transparent façade of a high-end flagship store on Amsterdam's upmarket shopping street, PC Hooftstraat, uses glass bricks, glass windows frames and glass architraves in a way to evoke the vernacular of the area with the goal to maintain the character of the site. 
Researchers from Delft University of Technology partnered with engineering firm ABT and contractor Wessels Zeist to test structural solutions and fabrication techniques.
A team of Poesia glassmakers in Venice cast the bricks from solid glass, while German company Delo Industrial Adhesives provided the high-strength glue.
High-tech lasers and laboratory grade UV-lamps were required in the manufacturing process. Milk was also used, as its low transparency made it useful during the levelling of the bricks.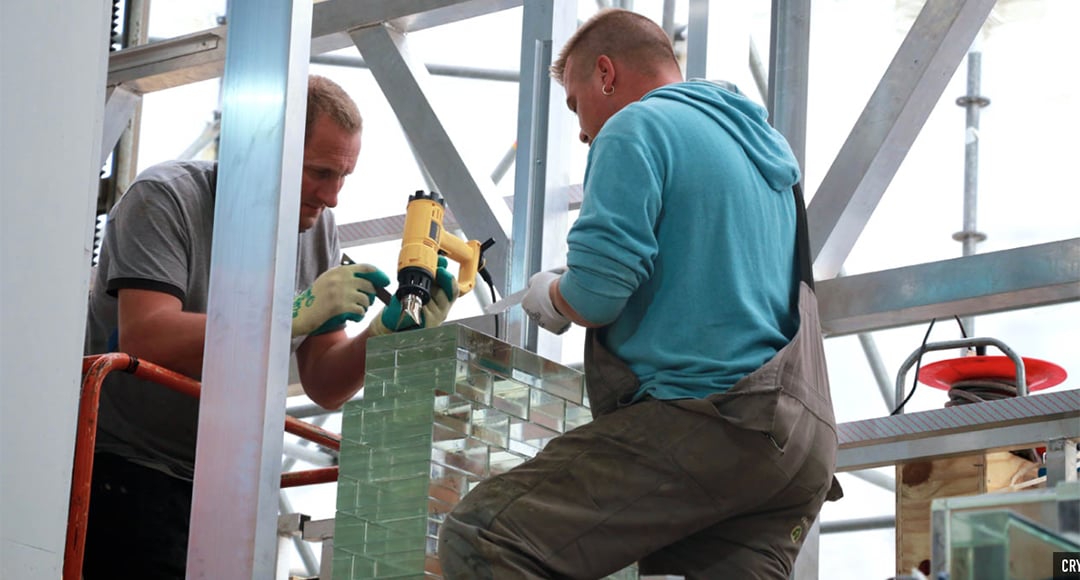 Info from: MVRDV.com and Dezeen.com
Photo's courtesy of MVRDV